The Best Photo Scanning Service
The Wirecutter
After comparing comparing our scans with other services, The Wirecutter chose Memories Renewed as the best option for most people to get their photos scanned. It is truly an honor because there is a sea of options available for people to consider when choosing a digitization service.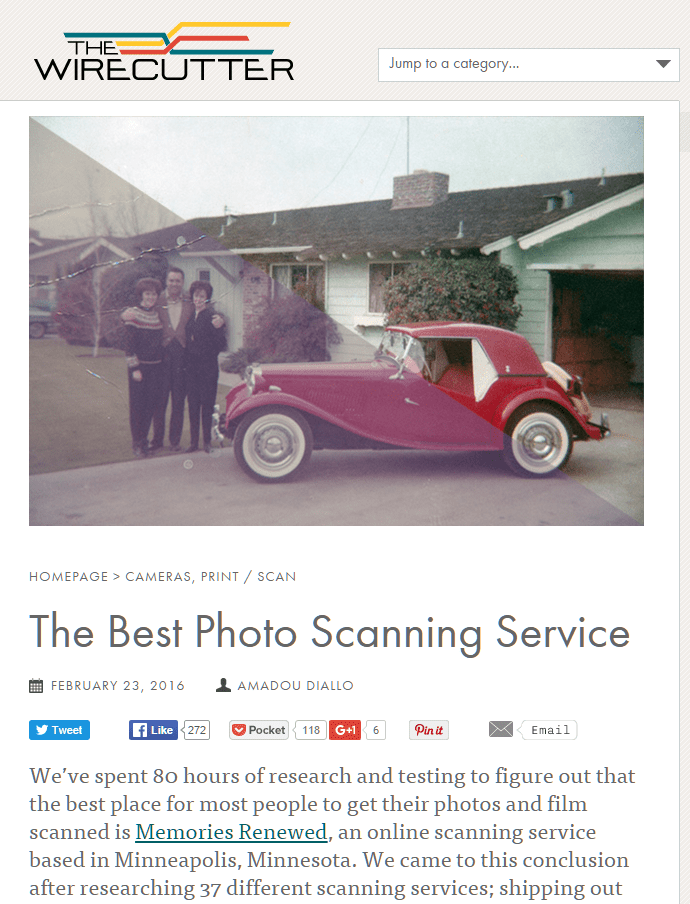 Personalized Quality Service
Your photos and videos are important! We at Memories Renewed strive to do our best to provide you with an affordable yet personalized service. We have found that a one size fits all package is not ideal and does not meet the specific needs for most people. 25 photos is one item? what? You shouldn't have to do algebra to figure out what you'll be charged! We don't require payment upfront, we only charge you for the media that you send to us and want digitized.  We will give you a free quote, communicate with you during each step of the process of digitizing your materials and return great digital versions!
Reviews
The Wirecutter wasn't the only client that was blown away by our service. Our customer reviews speak for themselves!