Memories Renewed is a custom media transfer to digital service providing expertise in digitally preserving photo and audio/video memories for our clients. We have been in business since 2004 and have worked with thousands of clients on a wide range of projects.
Memories Renewed was founded in 2004 by owner Chris Fure who has grown the business over the years and today oversees the quality assurance of our processes and can be reached directly by phone or email. Chris manages a dedicated team of professionals along with co-owner and chief technology officer Nate Williams. Our focus has always been on quality and accuracy while providing personalized and professional service. We were honored to have been chosen as Best Scanning Service by Wirecutter in 2016.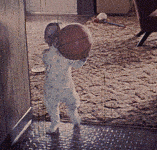 Chris Fure
Founder / CEO / Project Manager
Memories Renewed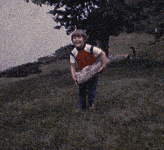 Nate Williams
Co-Founder / CTO
Memories Renewed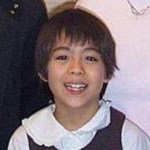 Julia Takemura Sears
Assistant Manager / Film / Slides
Memories Renewed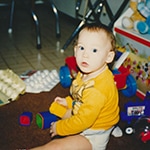 Doug Youngquist
Shipping Manager / Photos / Video
Memories Renewed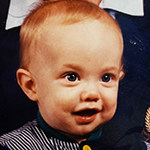 Nathan Halvorson
Digital Archivist / Audio / Image Editing
Memories Renewed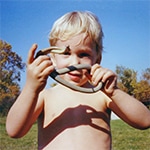 Will Wanhala
Digital Archivist / Slides / Negatives / Film
Memories Renewed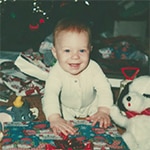 Adam Nockels
Digital Archivist / Image Editing
Memories Renewed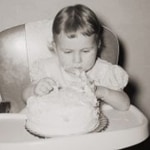 Laurie Erickson
Digital Archivist / Image Editing
Memories Renewed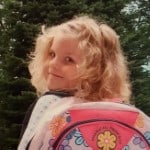 Mychaela Solberg
Digital Archivist / Photo Scanning
Memories Renewed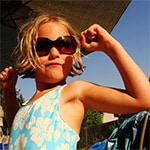 Maddy Williams-Solberg
Digital Archivist / Image Editing
Memories Renewed
Exceptional service! I had slides from the 1950's scanned and the quality of the resulting images was truly amazing. My order was also completed quickly. I absolutely recommend Memories Renewed and I will not hesitate to use them again.
Absolutely amazing customer service. They fix a childhood VHS tape and converted it. They saved all those amazing moments. I have now dropped off more items to be converted. Definitely don't hesitate. They are amazing.
I brought quite a few old slides that my mom had given me about 40 years ago. I didn't have a slide projector so I never knew what was on them. I noticed them on a shelf and thought I would see if I could have them made into photos. I brought them to one place and they were put on a USB. I was disappointed because they weren't clear but I was surprised to see that there were pictures of me and my husband when we were first dating, we were teenagers, pics of prom, our wedding and some of my oldest daughter. these were made so precious to me because my husband passed away in April and I didn't have any of these kinds of pictures except for wedding pics. I brought the slides to Memories Renewed and told them about my previous experience at a different place and they assured me they would do their best. First off they did the job much quicker and I can't begin to express how wonderful the new USB was. I put it into a digital frame and it brought me so much joy and comfort to see all the beautiful, clear pictures of my husband. And there were new ones that weren't on the USB from the other place! You can tell they care enough to do such excellent work. I will forever be grateful to them and if you are looking to have a project done, don't hesitate to Have Memories Renewed do it. You won't be disappointed!!
Sent in three 40+ year old cassette recordings. Full disclosure, they screwed up on one of them the first time around. Spoke with Julia and resolved the issue most expeditiously. The final product brought tears to my eyes. Gonna have to dig through the archives for their next project. The real deal. Thank you!
I have used Memories Renewed many times for videos, cassettes, photos and slides transfers to digital format.Excellent service!! Confidential, knowledgeable and respectful...
Terrific job digitizing 100 year old photo negative's! You would never know you could get this type of quality looking at the negatives.
This is the best scanning/ restoration service I have ever used. Other companies may be cheaper - but you get what you pay for. The digital files I received were top quality. I was especially amazed at the vivid colors, resolution and clarity of the photos. Many of my negatives were more than 35 years old and had not been stored correctly. They were able to correct the scratches and dust spots with precision. They have truly given me back some wonderful childhood memories...which is priceless!
Thank you Memories Renewed for a wonderful experience. You are a very professional and courteous company that is committed to customer satisfaction and this is one very satisfied customer. Your attention to detail including confirmation emails, update emails, and then follow up has been top notch. I had 25 Hi-8 cassettes transferred and the videos look stunning. The fact that we could not play back these videos for years means we have time to sit down and watch memories on our screen. I highly recommend Memories Renewed to anyone looking to preserve video content. Thank you! David & Teresa
This company is top notch in every way! I was so impressed with the professionalism of the customer service and the quality of their product is awesome! They are very prompt as well. I received my order back much sooner than was estimated. If you're looking for audio digitizing services, Chris and his crew are the ones to use, period. Memories Renewed is a breath of fresh air indeed and they have my highest recommendation.
I can't say enough good things about Chris Fure and his team at Memories Renewed. Their collaboration and work on digitally producing a family album of the photos my parents left when they passed and my images of family that was accumulated over the past 60 years was first rate. The finished product - thumb drives - were my Christmas gifts to my three siblings who were surprised and pleased with the high quality and organization of the image files.Chris and his team were professional and communicative every step of the process from estimating cost to promptly delivering the thumb drives and returning my originals.I highly recommend Memories Renewed for their excellent technical and project management skills; as they exceeded all my expectations in my first-time attempt to create a digital "Family Photo Album."Jack E., Florida Keys, FL
Absolutely first-rate experience with Memories Renewed. They did a professional job of digitizing (and in some cases touching up) my old family photos, and they were quick to respond to my emails and questions. They even took less time completing the project than they'd originally estimated. Highly recommended.
Chris and his team at Memories Renewed are amazing! I have had Memories Renewed digitize a number of projects for me. They completed my latest project very quickly and the final product was perfect. I wouldn't trust anyone else with my photos, slides, VHS/Beta tapes or 8 mm films! Thank you to Chris and his team for helping to keep my memories alive!
They did a fantastic job on my chair and bar stool cushions!!! Super quick a and great to work with...will definitely refer them and work with them again!!
I have nothing but positive things to say about Memories Renewed! Chris is very responsive and he assured me that this company could handle my film transfer project. I was especially pleased that they are located in MN within a couple of hours of me. Even though I had the option to drop the films off I chose to ship them and there were no issues whatsoever.The sample film transfers on YouTube allowed me to get an idea what to expect.Whether Black and White or Color you will be very please with their film transfer quality. I chose 2K and was very pleased. I would suggest have full frames with sprockets scanned and then you can edit accordingly.The turnaround time was faster than originally expected so that was a very nice surprise.I fully intend to have Memories Renewed scan more movie film for me in the future.12/10 Highly recommend.Thank you!
My tapes were done in a timely manner. Everyone was helpful and courteous. The price was good too! Thanks.
They could not have done a better job or been more of a pleasure to work with. We had them digitize 11,000 still photos mostly taken over a period of 60 years with some as much as 100 years old.
Our west coast daughter-in-law had such a great experience with Memories Renewed handling her cherished family photos that she recommended them to us over here on the east coast. We had over 60 family movies, dating back to 1988, digitized and found every step of the process to be superb, responsive and professional. Memories Renewed takes all the worry out of handing over your photographic history and our end product, perfectly organized and labeled on just 1 flash drive. Worth every penny at great value. Couldn't be happier! Great team!
When my mother passed away I inherited her collection of family slides.  I wanted to be able to share these images with my brother and our kids, but didn't want to spend the money and time needed to buy a slide scanner and learn how to use it.  Memories Renewed turned out to be a terrific alternative.  They responded immediately to my inquiry, provided careful instructions on how to send the slides, and returned them in good shape.  Best of all, the images are perfect! No dust, great resolution and nicely adjusted.  I am very happy with the results, and will certainly use their services again and recommend them to friends.
I highly recommend Memories Renewed to anyone who values a job well done, excellent customer service, quick turn-around timesnand fair pricing. From the very beginning, every staff person (Chris, Julia, and Andre) I interacted with was helpful and patient. I did A LOT of research before deciding and I can honestly say choosing Memories Renewed is one of the best decisions I've ever made!
Terrific quality, price, communication, and results. I have had Memories Renewed process two batches for me, one medium amount, one large, and both were processed and returned in fast time. I will also use their USB drive every time.
These guys are good. Friendly customer service, and they do great work. A breath of fresh air for service and customer satisfaction. Thanks Memories Renewed.
Chris and his team are absolutely fantastic! I started by having Chris scan some images that we found at my Grandmas which were nearing 80 years old - the results were AMAZING! He and his team have strong attention to detail, a fantastic ability to "touch up" photos, and a passion for helping people preserve their memories. After scanning just a few, we knew we need to get a much bigger batch done. Chris and his team went out of their way to help organize the effort and always delivered the highest quality result. THANK YOU Chris for helping to make our memories accessible to the entire family and preserved for generations to come!
Great service. Thank you!!!!
This is my third order, quality and service have been excellent, highly recommended Memories Renewed.Michael WallisCape Girardeau, MO
They restored a photo of a family in the 1960s..was great and loved the people there !
I'm a professional photographer – Memories Renewed completed a large, complicated job for me with great competence, and personal service. They're terrific!
These folks are AMAZING. They took a grainy, faded, stuck-to-the-glass photo that had originally been taken through about twenty feet of water & were able to restore & enhace it to absolute clarity. Not only was the work exceptional, every person I came in contact with throughout the whole process was incredibly courteous, professional, & prompt to reply. I could not be more pleased with this experience & would highly recommend Memories Renewed to anyone looking for a photo rescue!
Although the turn around is slower than you might like, Chris and his team did a GREAT job of digitizing a some old family pictures and slides for me --...
I chose Memories Renewed to digitize over 30 years of family slides, and waited anxiously for my order to be processed. Not knowing anything about them except what I read on the Internet, I admit to being a bit hesitant. They contacted me when they received my slides, provided me with a tracking number and assured me that they would take special care with my order. And they did! When I received my digitized results, I couldn't have been more pleased. Memories Renewed is first rate.
Memories Renewed did a fantastic job scanning our irreplaceable family photographs and documents, many of which are old and fragile. MR obviously handled everything I sent with great care and respect. It may take a few weeks fro them to get to your job; they're evidently (and deservedly) very busy. It's well worth the wait.
Amazing staff quality work quick turnaround my go-to place highly recommended
Did exactly as advertised. Very professional. Highly Recommend.
Memories Renewed has been nationally recognized, so I was confident in bringing my heirloom photos to Chris and his team to have them digitized. I was thankful they were upfront that there was a long wait, but that was okay with me. Chris answered all my questions and took good care of the photos. I was pleased with the quality and his flexibility. He was organized and has since continued to answer my questions. I'll take more items to him when ready including recordings. We also plan to have some of our photos with a lot of damage repaired.
Chris is fantastic. High quality work & great service. Everyone there is friendly. I highly recommend this place to whoever is planning to get their photos retouched or fix. It was such a pleasure working with Chris! The photos came out great and will come back for sure for more restoration. Thank you for everything you've done Chris. Your team does a tremendous job! Highly recommended for picture restoration.
Great service by true professionals. Best work I have ever seen for scanning film, slides,etc.
We have had two excellent experiences with Chris Fure and Memories Renewed. The first was a mammoth box of more than 50 VHS tapes made by my father who was an amateur film maker. Priceless for the family. Got everything back in mpg2 and mpg4 formats, and they sent the originals back. The second was a smaller box of VHS and Hi8 tapes. Quickly done, and totally professional. I can't recommend these folks enough.
Know how to do great work
Absolutely great service! We gathered up some photos for my in-laws and were told they had a three-month backlog, so I assumed it'd be closer to four or so. Just under two months later, I got a notice that they were ready -- I paid my invoice and they shipped the photos and a USB drive with the digital copies quickly (maybe even same day?). Bonus, the flash drive was branded so in case it gets misplaced in a drawer somewhere, it'll be obvious what's on it -- smart thinking on their part.The pictures came out beautifully! No noise, sharp and clear, great color -- now I'm working on convincing my parents to get their own photos done, and I've got some more of our own that I want to send out to them. Great, quick service, excellent quality, totally reasonable prices. I'd absolutely use them again.
From start to finish, the restoration process was a breeze. The Memories Renewed website was easy to navigate, the services and process were clearly explained, and the follow up from technicians was prompt , professional, and friendly. Best of all, the restoration and print quality exceeded my expectations. I was so pleased that I asked to increase the number of prints, and Chris Fure interrupted the shipping process to accommodate me. He is the epitome of excellent customer service !I will use this company again, for sure.
Great work, project was created to my exact specifications. They provided contact throughout the process, from receiving all the way to billing. They were great in answering questions, and I would not hesitate to use them again.
Trustworthy, high-quality service! Took wonderful care of my fragile, invaluable family albums, and the digital images are fantastic. Worth the wait and every penny. Would definitely recommend them.
High quality work and great service is why keep coming back with more projects
The old slides I had were in mostly in terrible condition, some having paint spatters, or wrinkled, or having lost much of their color. Despite all this, the results were GREAT! I will definitely use Memories Renewed again. Chris was quite amenable to providing me with the raw scans, and TIFFS as well as JPEG versions.Because of Memories Renewed move into new quarters, I had a long wait for my scans of around 100 slides. My only wish was that Chris would have emailed and amended his original estimated time frame, as, when I didn't hear from him for along time, it had me a bit concerned, especially with sending my precious slides to a new firm I hadn't dealt with before. However, it was well worth the wait!
Chris was a true professional. Brought old photos back to life! The originals were not available so he worked from a less than desirable photo of the original photo. He was patient and offered ideas to yield the best results. I walked out with a reasonably priced, superb end product. Chris also mentioned they were the focus of an article on photo services and ranked top in the nation. After my experience I can see why. You won't be disappointed with Memories Renewed
Great derives and quality! Next time you are making funeral poster boards for a loved one consider doing this way. For Our grandmother we did all the photos on scrap book pages. After I had the pages scanned by memories renewed and I was able to make a photo memory book with all the photos for anyone in the family to buy. Turned out great and so glad I made it.
I have used Memories Renewed over the past several years to digitize hundreds of my 35mm slides. All the work has been outstanding. I highly recommend them. They were able to extract great images from some old Ektachrome slides that were very faded.
Chris worked with me on a slide show to help celebrate the life of my wife, Mary. Needless to say this was an important event for me and I wanted to make sure the project was done right. Chris was able to work with every medium we had - slide film, paper photos, digital, VHS tape and original art. Chris was very patient, would listen to my feedback and then incorporate new ideas into the next version; he blended in the music and timed it well with the images. The result was a 16 minute slide show that everyone really loved and was a great tribute to my beautiful wife and girlfriend. Chris even provided the slide show on both DVD and flash drive. I connected the flash drive to a 70" flat screen TV - the resolution was perfect! Thank you, Chris! If you want a job done right - go to Memories Renewed. Chris put thought, talent and heart into this project - that really meant a lot to me. Cheers.
Memories Renewed and Chris were fantastic. He was thoughtful, caring and the work was great. I transferred 8mm film of my Grandparents wedding day from 1940. The film was very old, somewhat deteriorated and very brittle. Chris spliced where he needed to and carefully did the transfer giving me digital stills of each frame along with an uncompressed copy of the video file on a memory stick. Perfect for what I wanted and all at a very reasonable price. This was the only 8mm I thought I'd transfer but given my experience I'm starting to think of other movies I should bring into him. I don't give many (any?) 5 star reviews, but Memories Renewed is a rare exception!
I could not have asked for more, Chris exceeded my expectations with preserving slides that would otherwise have been lost. Turnaround time was great especially since the Christmas holiday fell immediately after I dropped off the slides. The result was nothing short of amazing, and after I shared with my family, we are now talking about many more projects to save family treasures from being lost.I could not be more pleased with the results. I will most assuredly be a repeat customer.
Great customer service and quality. I came in a day or two before Christmas with hundreds of photos to be converted and Chris went out of his way to get all the photos scanned and uploaded to their site so I could view them with my family on Christmas day. The images look great, high resolution and great quality, and they offer plenty of organization and storage options. I would highly recommend Memories Renewed to anyone looking to digitize old photos, videos, etc.
Great customer service and quality. I came in a day or two before Christmas with hundreds of photos to be converted and Chris went out of his way to get all...
I had over 6,000 negatives scanned here. Exceptional communication and service! And the quality is perfect, using the high-end scanning devices a normal household can't afford. Well worth the money spent, saving me hundreds of hours of time trying to scan the prints.
On short notice I showed up to Memories Renewed on a Saturday with a box of 515 35mm slides I had been attempting to scan into digital format myself for some time. Due to unfortunate family events, I needed professional help with this process and am very glad I came into Memories Renewed.Chris, the owner of Memories Renewed, was able produce from these 515 slides a timeless, excellent product that I have already shared with many family members.I explained to Chris that rush processing would be appreciated and was satisfied with the time-frame of by the upcoming Friday. On that Monday (in less than a business day) Chris let me know that the slides were ready for pickup; excellent customer service! The slides turned out great and afterwards Chris was quick to respond to follow-up my emails I had with the DVD copying process.I plan to go back to Chris with another box of slides when time becomes more available.
Chris knows how treasured your photos, slides and videos are and it shows in the quality of his services! He converted all of our tapes, then scanned all of the old family slides. Couldn't be happier with the finished product! Next project will be to bring him all the old photos to get them scanned. Would recommend Memories Renewed to all!
Service was fantastic! Great customer service. Efficient and great turn around time. I loved the professionalism displayed. Would definitely use their services again!
Great attention to detail and very responsive!
Great service, exceptional speed, and most importantly unmatched quality. Thank you so much for breathing new life into our cherished memories!
Chris is phenomenal to work with. He scanned about 4000 pictures that were in photo albums (he removed each one), he kept me updated during the process, and the end result is amazing - all of my photos digitized. I would highly recommend working with this business.
We were extremely satisfied with the work done by Memories Renewed, specifically Chris Fure. Our first project was to scan very old black and white photos and get them onto a DVD. This project was a very quick turnaround and the results were great. We then had Memories Renewed convert all of our family movies, (from assorted tape sizes) to DVDs. Each DVD is clearly labeled for the contents. What a relief to have these memories preserved. Chris also saved all of the projects onto a portable hard drive that we plan to put in the safety deposit box. The cost for this priceless project was very reasonable. We would highly recommend Memories Renewed.
Memories Renewed took a box of random Super 8 film footage and converted it into digital format for me. Not only did the resulting video files look great, they labeled the reels and files so I was no longer stuck with a random assortment of film reels. I'll be back as soon as I can find all my old photos!
The owner, Chris Fure, is very professional and handled my project as if it was his own. Very detailed and asked me all the right questions. When the montage was complete, it was perfect! I couldn't have done one better! Thank you so very much!