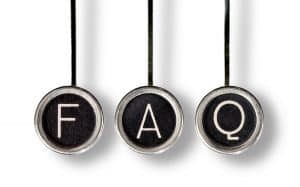 Where are you located and who will be working on my project?
We are an owner operated custom studio located in Spring Lake Park, Minnesota and all projects are processed at our location. We are open 9-5 central time Mon-Fri for local service and we accept mail order packages nationwide.
How should I ship my package?
Pack your memories in cushioned material, in a sturdy box and use a shipping service with tracking like UPS, FedEx, or USPS Priority Mail.  Print the email you received after submitting your order form and include it in the package.
When and how do I make payment?
We do not require any payment upfront for our services.  Once your project is completed we will send you a payment request via Square and can accept Visa, MasterCard, Discover, or American Express.  Payments via PayPal or check are also optional.  We can even accept Bitcoin!
Will you return my original media?
Yes! We will return your original materials along with your new digital media.
Do I retain all ownership rights of media digitized by Memories Renewed?
Yes, our clients retain all ownership rights and we will not use the content for marketing or any other reason without expressed written consent.
How will my digital transfers be organized?
We will create custom digital folders for each group of media provided, titled by subject (if applicable).  We make it easy to correlate the digital transfers to the original media.
What image file format options do you offer?
The standard digital image output we offer is JPEG.  Uncompressed TIFF format is optional by request.
What scanning resolution do you use?
The scanning resolution we use varies based on the original media format, ranging from 600dpi for most photos to 4000dpi for slides and negatives.  High resolution is our standard which offers greater flexibility for cropping and enlarging the digital images.
Can you also scan the back of my photos that have descriptive annotations?
Yes, we can scan the back of photos that has significant descriptive writing to preserve digitally as a separate image from the front.  This is a great option to retain information and to preserve the posterity of handwriting.
Do you offer 48 bit depth scanning?
We only offer scanning at 24 bit depth, 8 bits per RGB channel.
How do you handle scanning photos in albums?
We carefully handle all types of photo albums, from pocket style to sticky adhesive pages to early 20th century scrapbook album pages.  For album pages with descriptive writing or if the photos are stuck or glued to the pages, we can scan the full page at high resolution to preserve written descriptions and reduce potential risk of damaging photos attempting to remove from the pages.
Do you scan memorabilia items besides print photos and films?
Yes, we can also scan newspaper articles, awards, documents, greeting cards, diary pages, or most any other memorabilia items.
Do you offer restoration services for worn and damaged photos?
Yes, we offer professional digital restoration of damaged and aged photos or film.  The pricing varies by condition and level of restoration at a $60 hourly rate.
Is the pricing per frame or per negative strip?
The pricing is per frame. A negative strip with 4 frames would be 4 scans or images.  We offer selective frame scanning at an additional cost for special handling.
Do you scan APS film cartridges?
We do not currently have the capability to scan APS cartridge format negatives.
Do you splice together 8mm films on larger reels?
No, we do not splice together and combine smaller reels to one larger reel. We will label and digitize each reel, returning each to it's original reel (unless damaged).
What type of transfer equipment do you use?
We use a variety of professional scanner models to accommodate a wide range of media formats from prints, slides, negatives, reel to reel film, audio and videotapes.
What digital output options are available?
We offer flexible output options tailored to your needs.  The most common output is to a USB flash or external drive hard drive, or we can burn traditional CD/DVDs.  A digital download from your online account from our website is also optional at no additional cost.
Can I provide my own flash drive or hard drive?
Yes. You may provide your own flash drive or hard drive, otherwise we have various flash or hard drive options depending on your project size.
How many digital images will fit on a CD or DVD?
This varies by the file resolution and format, but on average about 200 images will fit on a CD and about 1000 on a DVD.  A data CD will hold 650 MB of data and a DVD will hold up to 4.37 GB.
Do you offer online review of my digital transfers?
Yes, we can add your transferred media to your private online account on our server for temporary review.