Slides and Color-positive Films
What is a slide or color-positive film?
The term slide pertains to the individual color-positive image mounted in either cardboard, plastic or glass. Specifically used in slide projection units to be viewed by an audience, this popular technology was enjoyed by both amateurs and professionals. Typically, if you were going on vacation or someplace special, you would run out and grab a roll…or three! So you could invite friends and family over to watch your adventures click-by-click.
History of Use
Color-positive film was developed by Eastman Kodak in 1935 with the introduction of Kodachrome. Its first application was used in 16mm motion picture films, later being designed for 35mm format to be used in still cameras. From here, color-positive film was produced by several companies in a wide variety of formats and applications. Below is an example of each format paired with its respective camera as they all have unique properties.
135mm
36 x 24mm
(1934-present)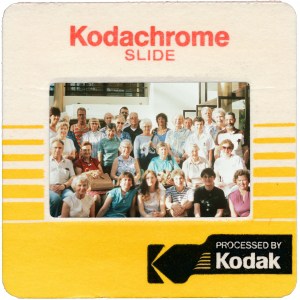 110 Format
13 x 17mm
(1972-2009)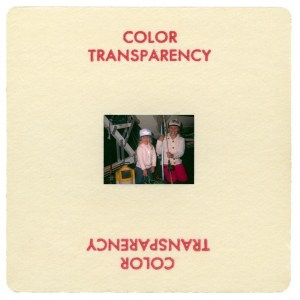 126 Format
28 x 28mm
(1963-1999)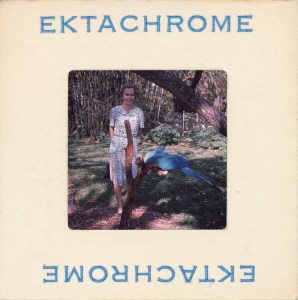 127 Format
46 x 46mm
(1912-1995)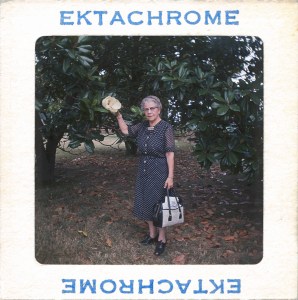 Stereo Format
24 x 23mm
(1954-1959)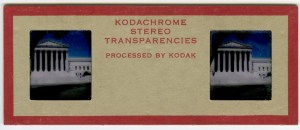 120 Format
6 x 4.5cm up to 6 x 24cm
(1901- Present)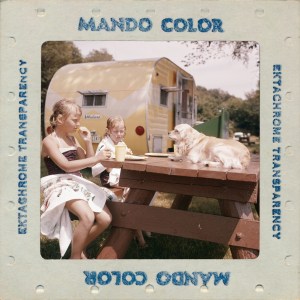 Large Format
4 x 5 inches, 5 x 7 inches, 8 x 10 inches
(1930-present)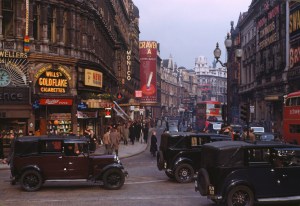 High Resolution Scanning
Memories Renewed scans all formats of slides at high resolution for archival quality digital images and increased flexibility for enlarging, editing, and printing. You may provide the slides in original carousels or packaging and we will orient them correctly for viewing and the slides are returned to the original containers. Each slide is gently blown with air to remove dust particles prior to scanning.
Professional Editing
Memories Renewed takes pride in producing the best possible image quality from your slides.  Each image is manually edited after scanning by a skilled Photoshop editor to precisely crop and adjust for color, contrast, and cleanliness included in our standard pricing. All images are reviewed 3 times through our digitizing process for thorough quality assurance.
Custom Digital Organization
Memories Renewed will scan and organize your slides digitally in the order and groupings you provide. If your slides are not organized, you may find it easier to organize them digitally later by creating new folders to drag and drop the images into.
No Minimum Order
10% OFF ALL PROJECTS $500+
Free Digital Download
Why should I choose you over another company?
We are a dedicated team of 10 employees who take great pride in our custom work, and the reviews by our past clients speak for themselves.  We have been in business since 2005, and our focus on accuracy and quality results has always been our top priority.  We are proud of our custom quality methods and personalized customer service.
Will you accept slides in carousels or do I need to remove them first?
We will gladly accept your slides still in carousel or magazine holders and will create a file folder for each set of slides with any subject titles written on the groups.  We will remove, scan, and replace slides in the same order we receive them.
What is the best way to estimate how many slides I have?
A good way to estimate the number of slides you have is to stack them and measure them with a ruler. One inch of slides equals approximately 20 slides. For example, 5 inches of slides is about 100 slides.
What scanning resolution do you use?
High resolution is our standard which offers greater flexibility for cropping and enlarging the digital images.  This includes 4000 dpi resolution for standard slide formats in 2″ x 2″ mounts and 3000 dpi for 120 medium formats.  A 4000 dpi resolution of 35mm format results in a digital image size of about 3600 x 5400 pixels or about 20 megapixels.
How large of prints can I make from the digital images?
The digital images we produce from 35mm slides are about 5400×3600 pixels in size which is large enough to print 12×18 or larger at high quality.  The aspect ratio for 35mm is about 3:2 so 4×6 or 8×12 or 12×18 would include the full frame but other sizes may require cropping to make up for the aspect ratio difference.  We do not produce prints of your slides but provide the digital images via either USB drive or Dropbox download.
What is included in the price per image?
Included in the price for each slide is a high resolution scan for archival quality digital images which offers increased flexibility for enlarging, editing, and printing. Each slide is carefully scanned by hand and includes precise cropping and manual editing for best quality results. We do not use any automatic processes for the retouching process. All images are reviewed 3 times through our digitizing process for proper quality assurance.
What image file format options do you offer?
The standard digital image output we offer is JPEG.  TIFF format is optional by request.
How will my digital transfers be organized?
We will create custom titled folders by subject (if applicable) for each group of slides provided.  We make it easy to correlate the digital transfers to the original media.
How many slides will fit on a USB drive?
On average about 1000 images from slides in JPEG format will fit on a 16 GB flash drive.  2000 slides per 32 GB.  3000 slides per 64 GB.  4000 slides per 128 GB.