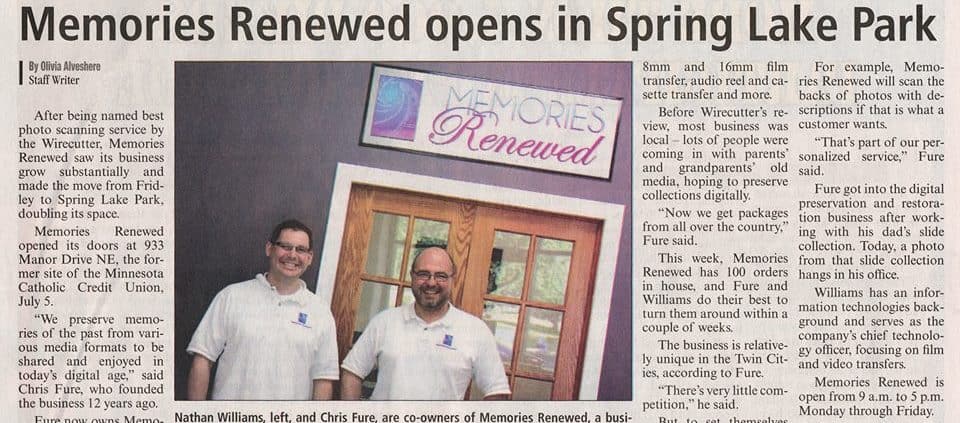 After a long remodeling project, and a lot of packing and unpacking, Memories Renewed is moved in and open at it's new location in Spring Lake Park!
Shortly after moving in and opening on July 5th 2016, a local reporter for the Blaine and Spring Lake Park LIFE newspaper stopped by and interviewed us.  The article can be read online here: Memories Renewed opens in Spring Lake Park
We are really enjoying the view of the pond and fountain at the park across the street. The Ingress and Pokémon GO players seem to enjoy the number of Pokéstops and Gyms in the area too. It's nice to see people out and enjoying the local parks. If you are in the area, either catching Pokémon or have some old media you'd like to have digitized, stop on in and see us at our new location!